3 Ways To Enjoy The Adventure Of Buying Your Off Road Camper Trailer
There's only 1 way to truly experience the Australian outback and that's going on an off-road adventure across the country. There is a freedom in embarking on adventures too hard to access places like Cape York, the Kimberley's and the Simpson desert. More and more people are not only able to reach these amazing places but to do it quite comfortably with off road camper trailers becoming a popular choice for Australian families.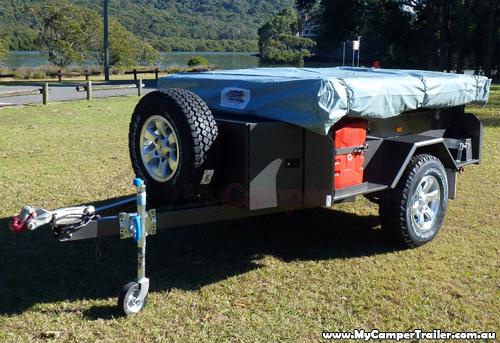 great stuff for off road camping


If you're looking to embark on one of these adventures and you haven't got one yet then prepare the adventure of choosing your off road camper trailer. There is so much choice that if you don't get your criteria right up front, you will be lost in the sea of manufacturers.

Give you an idea of how many there is, I'm heading to a local camping show in Brisbane this weekend and there are over 20 different manufacturers each with multiple different off road camper trailer models with prices ranging from $4000 to $100000.

1. Know what you want.


I don't just mean in a camper trailer but in your camping experience. Where you want to go, the sites you want to see, when you want to camp, how you want to camp and of course what kind the level at which you want to camp. This is like camping before you even start camping.

I like to use the magic wand approach to start and just put everything you know you want on paper before considering anything else... it's much more fun this way. Then get real and acknowledge your budget and marry up your wants to the kind of off road camper trailers that are out there. There are really 3 main price ranges: $4000-$10000, $10000-$20000 and $30000-$50000.

When you know what you want you can then have fun accessorising to meet your every desire so that everything you need to enjoy your many camping adventures is there at your fingertips. The more you know what you want the more you will enjoy making your camper exactly the way you want.

2. Don't put up with poor customer service. It will ruin your buying adventure and it will just be a headache down the track.


There's no excuse for poor customer service, especially in such this industry where the goal is to be out in nature, the Australian Outback, free from worry and stress. The last thing you want is to deal with people who aren't going to honour their warranty or just make the whole experience a nightmare. There are so many manufacturers out there that are offering similar products that you don't have to put up with poor service.

3. Buy Australian made. It will give you the reassurance that you've got a trailer that's going to stand up to the harsh Australian conditions.


The number 1 complaint I hear that I hear about people who purchase their camper trailer, is that they should have bought Australian made because of all the problems they have while out camping if they didn't get it checked before they went on their holiday. And if they did get it checked, the cost of getting their camper trailer up to standards that will actually handle Australian conditions. The straw that breaks the camel's back though is when they realise it's just not going to last unlike campers that a made here, by campers, who are Australian and aren't doing it to make a buck.

So there you have it. 3 simple ways to enjoy your adventure of buying your off road camper trailer.


Know what you want
Don't put up with poor customer service
Buy Australian made

Buying your off road camper trailer is part of your holiday story for life so make sure you have a great time both buying and camping.
Enter your details to see...
How To Avoid The 7 Deadly Mistakes When Buying a Camper Trailer!
Forum
F.A.Q.
My Account
Warranty
Delivery
Just picked it up! Exactly what I wanted. I can't wait for the weekend to take it out and test it. Thank you very much for your help, really appreciate it.
Daryl Butwell, Berala, NSW